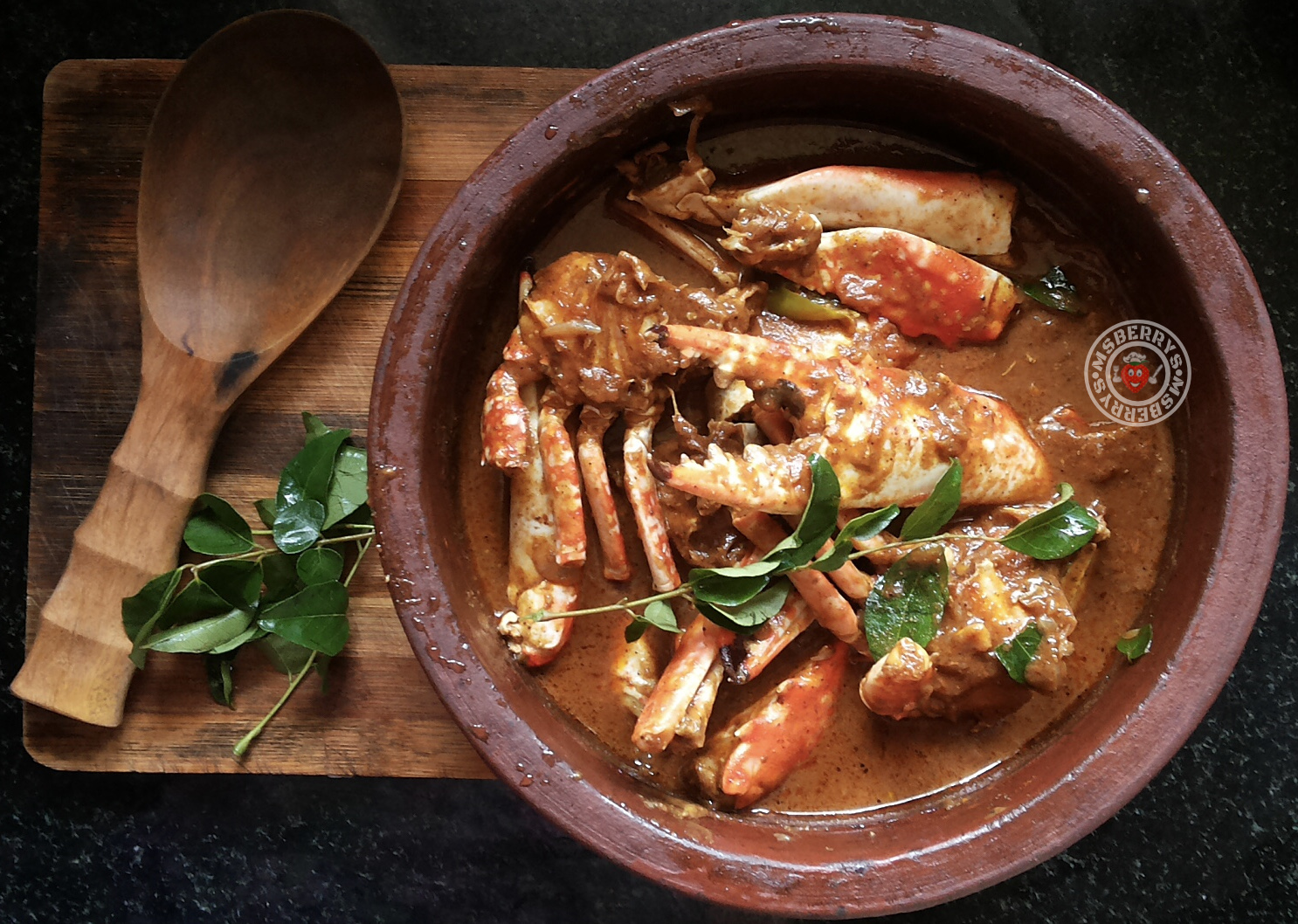 Ingredients:-
Crab medium sized -4nos
Onion-2 sliced
Shallots-5
Chilli powder -2 teaspoons
Coriander powder-1 tsp
Oil-2 tablespoon
Turmeric powder -3 pinch
Ginger : a small piece (crushed)
Garlic : 3-4 cloves (crushed)
Green Chilly : 2(crushed)
Kudam Puli : 2-3 pieces
Oil : 1 tbsp (preferably coconut oil)
Fresh Curry Leaves : few
Salt to taste
Water as needed
For Roasting
Grated coconut-1 cup
Pepper-1 tsp
Fennel seeds-1 tsp
Coriander seeds- 1 tsp
Garam masala-1 tsp
Method:-
Dry roast coconut, coriander seeds, and fresh peppercorns until golden brown. Finally, add garam masala and set aside. Once it is cool, grind it to a fine paste.
In a clay pot, heat oil, add chopped onion and shallots and saute. Add ginger garlic paste, green chilies and mix well. Add turmeric powder, chilli powder, coriander powder and salt and mix well. Add crabs, kudam puli and water just to cover all the pieces. Cover and cook for about 5 to 8 minutes.
Add the grounded coconut paste and mix well. Close the lid and again cook for about 5 to 8 minutes. Finally add one tsp pepper powder, curry leaves and a tsp of coconut oil and close the pot and switch off the gas. Serve hot with rice.
Please share with your friends: