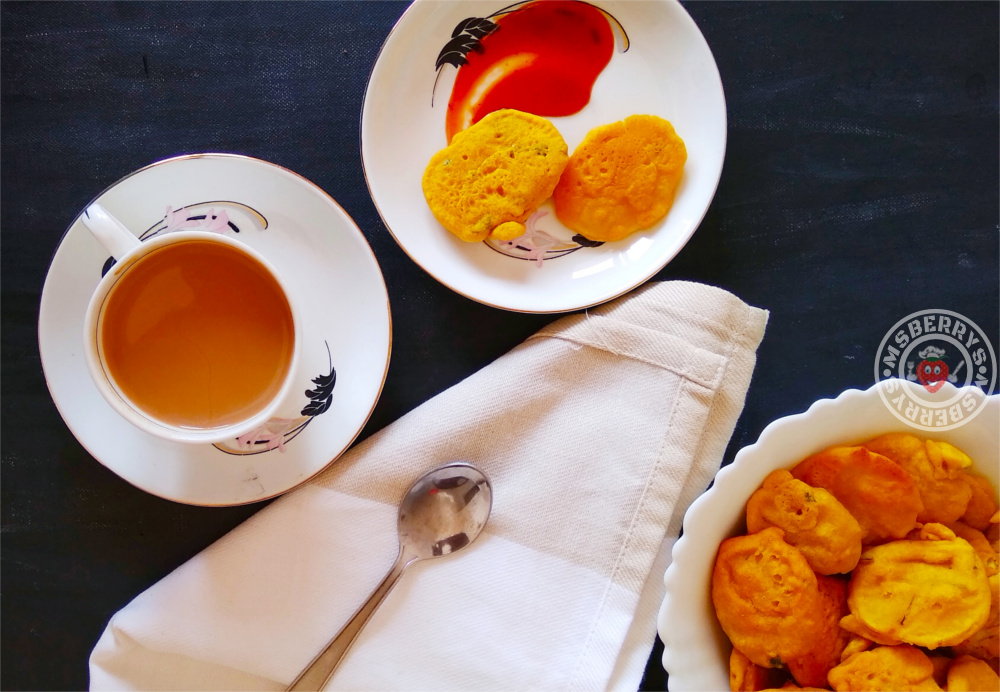 INGREDIENTS
Potato – 2 medium sized sliced round and thin
Besan or Gram flour – 1 cup
2 tbsp- rice flour
¼ tsp turmeric powder
1tbsp- Chili powder
Coriander leaves- 2 tbsp, chopped
pinch of Hing / asafoetida
1 tsp ginger garlic paste
Salt
Oil for frying
Method:-
Peel and slice the potato and make thin round slices. Rinse in cold water and pat dry to remove excess water and set aside.
Take the gram flour, rice flour, chili powder, turmeric powder, hing, ginger garlic paste, salt and chopped coriander leaves in a bowl.
Mix it by adding little by little water and make a thick batter.
Heat oil in a pan.
Dip the sliced potato into prepared besan batter and coat it completely. deep fry in hot oil. Stir occasionally and fry on both sides till they turn golden brown. Drain the excess oil using tissue paper.
Serve hot with ketchup.
Please share with your friends: