A popular Indian sweet made by deep frying fermented all purpose flour batter and soaked in sugar syrup. Crunchy and juicy jalebi is a hot favorite in Indian weddings and other festivals like Diwali. This dessert can be served hot or cold. Jalebi is eaten with curd or rabri in North India along with flavors such as kewra. These jalebis are easy to prepare at home.
Ingredients:-
Maida :-1 cup
Gram flour:-2 tsp
Corn flour:- 1tbsp
Pinch of baking soda
Yellow food colour (optional)
Cardamom powder:- 1/2 tsp
Curd :-1 cup
Water as required
For sugar syrup:-
Sugar :-1cup
Pinch of saffron strands
Water:-1/2 cup
Ross essence one drop(optional)
Cardamom powder:- 1tsp
Method:-
In a bowl mix together maida, gram flour, corn flour, baking soda, and cardamom powder. (food colour optional). Add curd and water accordingly and mix well until it is thick but has a pouring consistency. Keep aside for 8 to 10 hours or leave overnight.
To make sugar syrup, heat half cup water in a pan. Add sugar and mix until fully dissolves and attains one string consistency. Add saffron, cardamom powder and rose essence.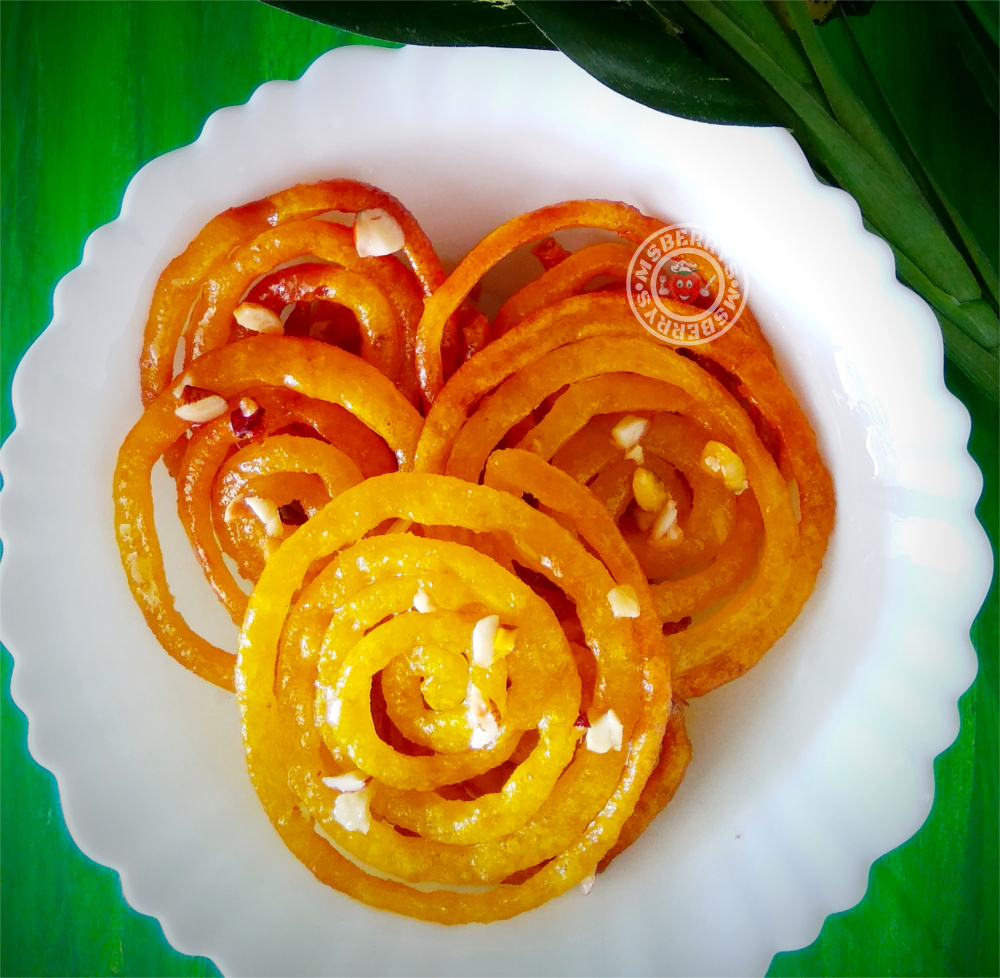 To fry Jalebi, heat oil in a pan. Maintain a medium flame while frying. Fill the batter in a squeezable bottle. While squeezing the batter in oil, move it a clockwise direction to form a circle. Fry Jalebi until crispy and golden from both sides. Please keep in mind that if the batter is too thin or oil is too hot, Jalebi's will disperse in oil. Maintain a medium heat always and if the batter is thin add more flour and make a thick pourable batter. Remove from oil and transfer Jalebi's to a kitchen towel to remove excess oil and soak the Jalebi's in sugar syrup for 2 to 3 minutes. Sugar syrup should be warm. Remove from the syrup. Garnish Jalebi's with nuts and saffron. Serve hot or cold.
Please share with your friends: