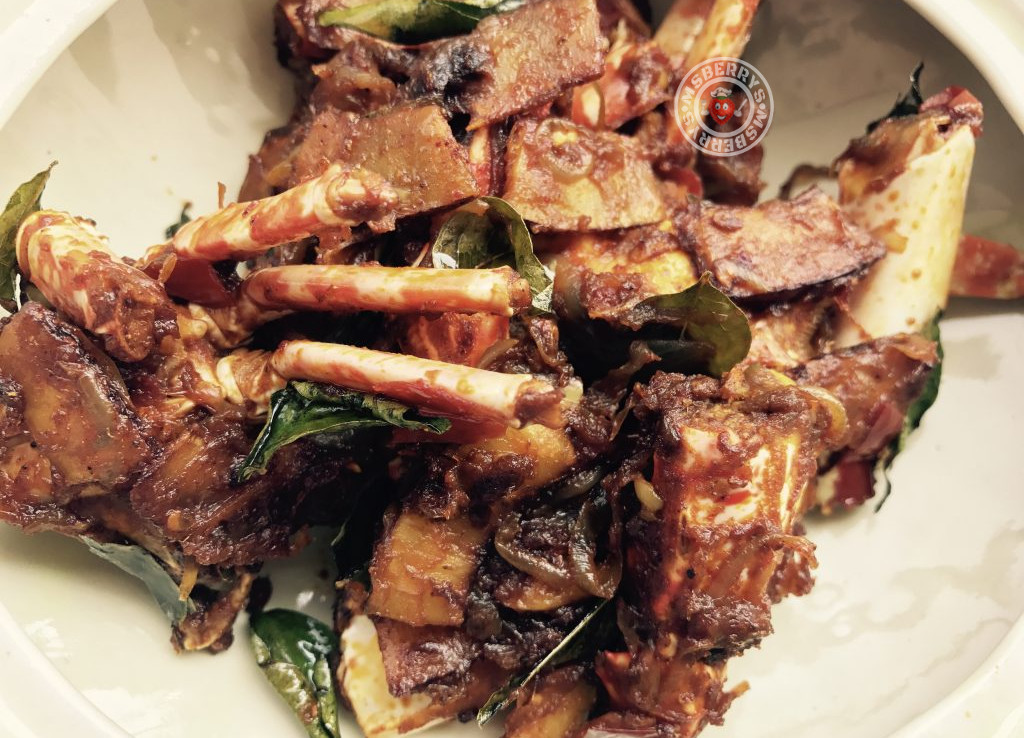 A simple Kerala style roasted crab recipe. A seafood delicacy coated and roasted in spicy tangy masalas flavored with coconut strips. Excellent side dish for rice and roties.
Ingredients:-
Crab -1/2 kg
Kokum or kudam puli-3
Coconut strips-1/4 the of a coconut
Garlic pods:- 5
Green chillies-4
Ginger sliced thinly-20grm
Coconut oil
Red chilli powder:-2 tsp
Turmeric powder:-1/2 tsp
Coriander powder:- 1 tsp
Pepper powder:-1 tsp
Salt
Onion-2 thinly sliced
Tomato:-1 thinly sliced
Method
Boil the crab in one cup water and half tsp turmeric powder, half tsp chilli powder and salt and keep aside
In a kadai, heat 3 tsp oil add coconut strips and fry till golden brown. Then add onion, ginger, garlic, and green chilli and fry until onion colour turns to golden brown. Add tomatoes and masalas and mix well until the raw smell goes. Add the boiled crabs and salt and mix well. If there is excess water, cook till the water has almost dried up.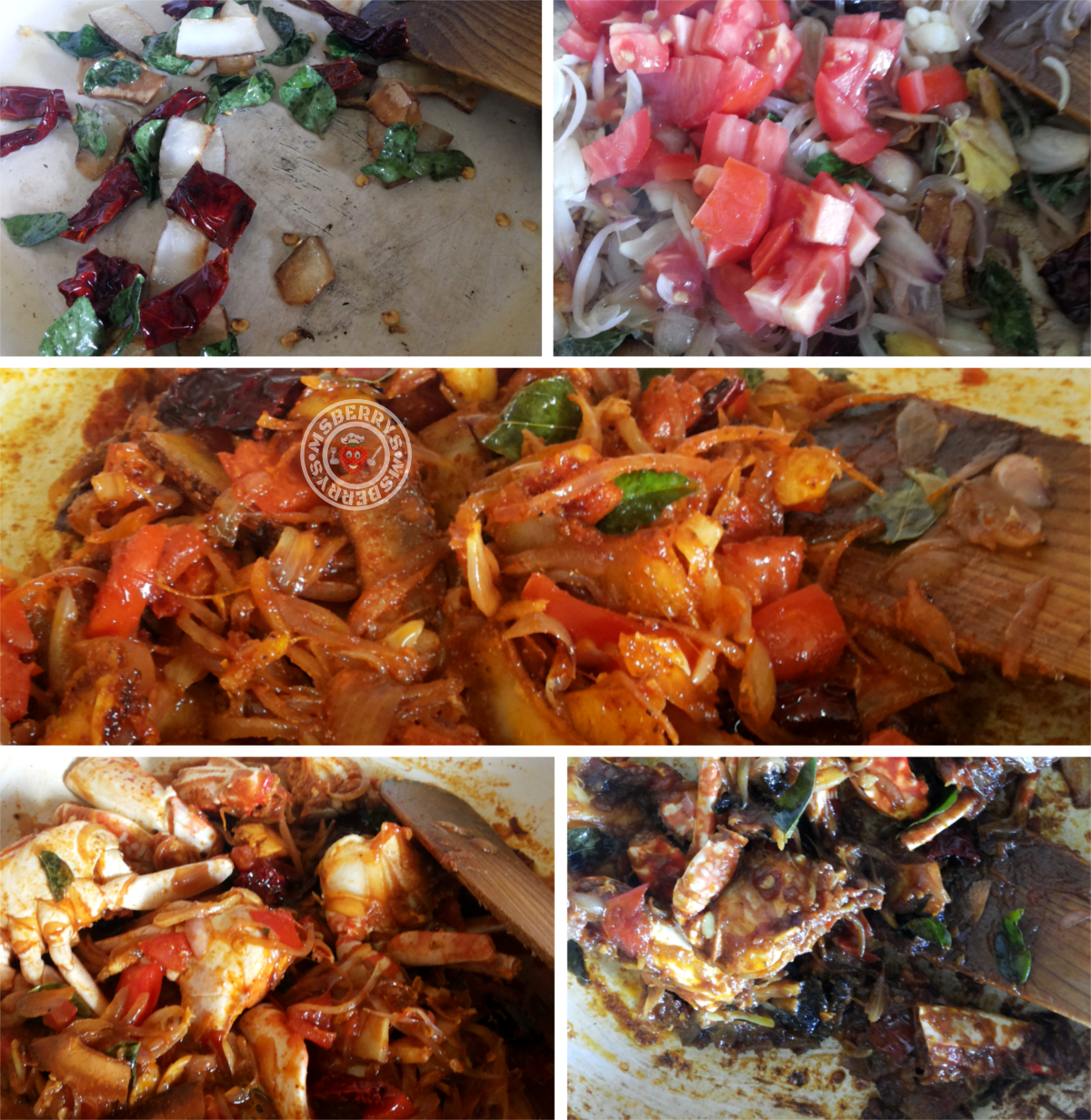 Please share with your friends: