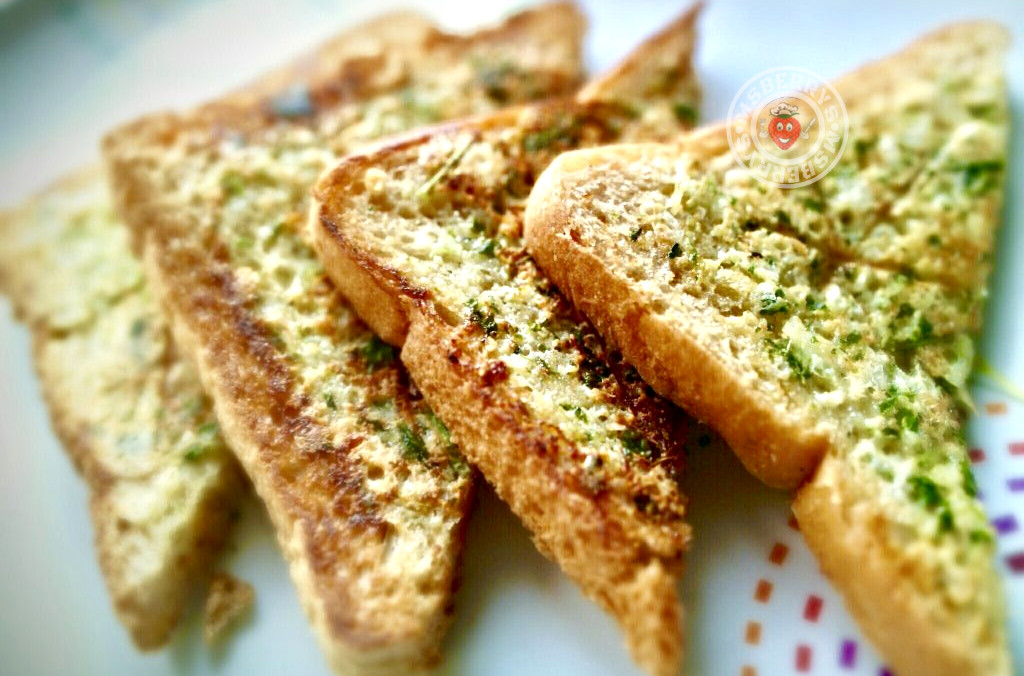 Ingredients
Bread Slices – 4
Unsalted Butter – 3 Tbsp
Garlic Pods – 6
Oregano – 1/2 tsp
Chilli Flakes – 1/4 tsp
Parsley or cilantro leaves Chopped – 2 tsp (Optional)
Grated Processed Cheese – 2 Tbsp
Salt – 1/2 tsp
Ghee or Butter – 1 tsp for applying to Tawa
Method
Grate the Garlic Pods.
Take Butter in a mixing bowl. Add Garlic, Oregano, Chilli Flakes, Chopped Parsley and Salt. Mix well using a spoon. Taste it before applying this spread to bread, do not add more Salt recommended. Once you add Cheese it becomes saltier.
Spread a heaped spoonful of the mixture on one side of the bread and keep it ready.
Heat a dosa tawa, grease it with ghee or oil and place the bread slices on tawa and toast it till golden brown.
Flip on the other side and toast it until this also changes to golden colour. Now this will be slightly crispy.
Serve hot!
Please share with your friends: