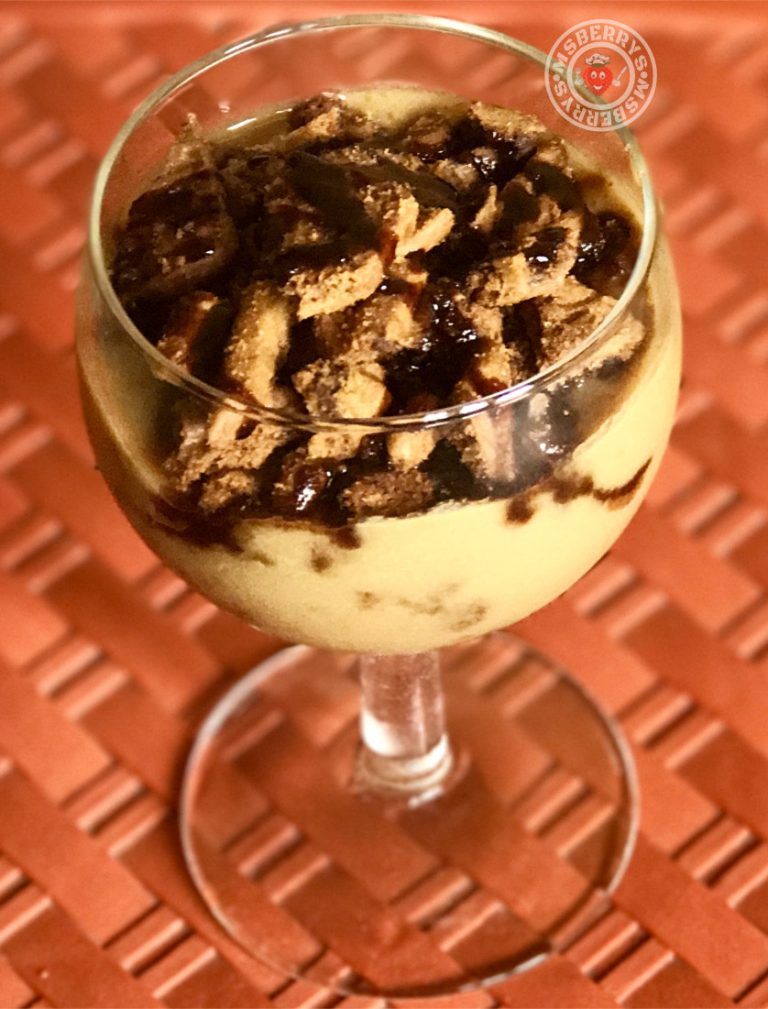 Easy to make and delicious perfect no bake treat. Made with constrach gives it a smooth and creamy texture with a wonderful coffee flavoursEasy to make and delicious perfect no-bake treat. Made with cornstarch gives it a smooth and creamy texture with a wonderful coffee flavors
Ingredients:-
Milk -2 cups
Instant coffee powder-3 tbsp
Corn flour-2tbsp
Sugar-1/4 cup
Vanilla essence- 1 tsp
Coffee flavor biscuits- 10 crumbled
Chocolate syrup- 2 tbsp
Chocolate chips:-2 tbsp
Method:-
Mix together coffee powder, corn flour in half cup warm milk until there are no lumps.
In a thick bottomed pan, add remaining milk, sugar and vanilla essence and boil and cook it on a low flame for 5 minutes,
Add the cornflour-milk mix and cook until it becomes thick. Switch off the flame and add vanilla essence Allow it to cool down completely.
Take a glass add one layer of crushed biscuits and fill the glass with coffee pudding mixture over the biscuit layer. And sprinkle some more crushed biscuits and chocolate chips and drizzle chocolate sauce and refrigerate for one or 2 hours and serve.
Please share with your friends: