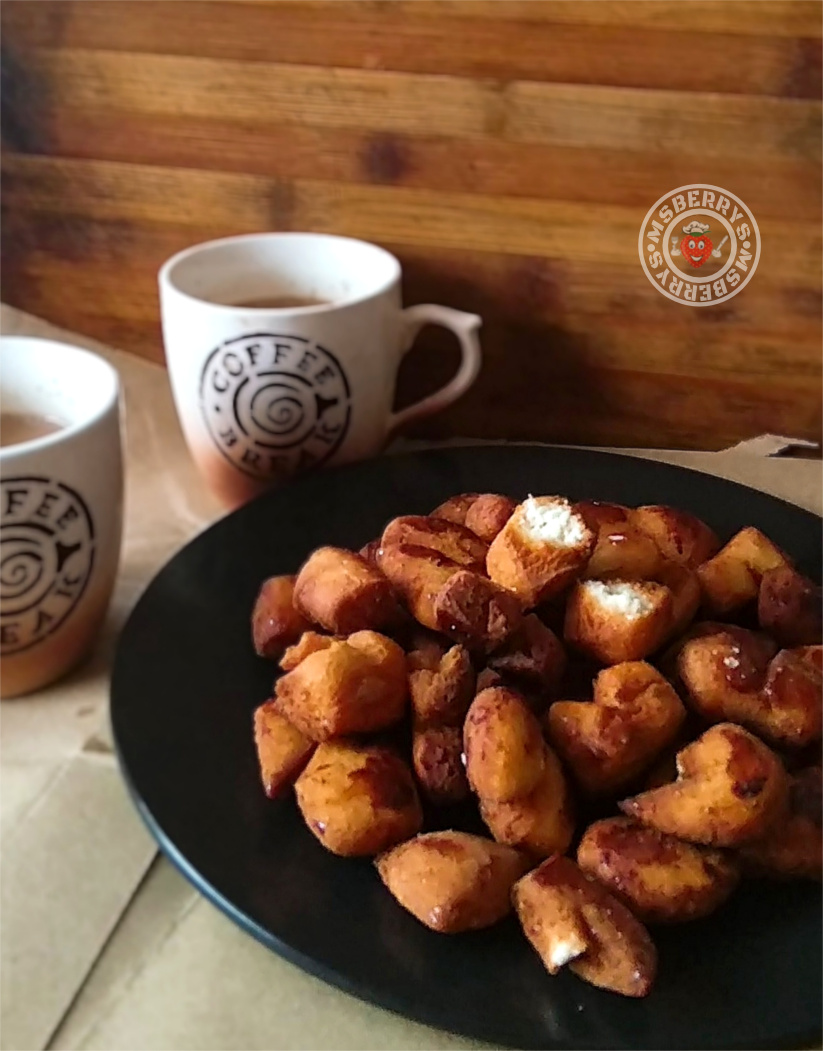 Vettu cake, crunchy and tasty traditional tea time snack in Kerala
Ingredients:-
All purpose flour – 1 cup
Semolina-2 tsp
Eggs-2
Baking powder-1/2 tsp
Cardamom powder-1/2 tsp
Powdered sugar-1/2 cup
A pinch of salt
Water as desired to kneed the dough.
Method:-
Beat egg and sugar well. Add all purpose flour, semolina, baking powder, salt and cardamom powder and combine well. Knead gently to form a smooth dough. Keep the dough covered for about 15 minutes.
Decide the dough into two parts. Shape each part into a long log and cut them into equal pieces. Make a deep cut on each piece.
Heat oil in a kadai and fry the cake pieces into medium heat from both sides until golden brown.
Drain onto a kitchen towel and allow it to cool completely. Store in an airtight container. It will last for a week.
Please share with your friends: